Dit schilderachtige tafereel is het zwembad aan de andere zijde van het huis dat ter beschikking staat voor onze gasten. Het is 7,5 meter lang, 3,5 meter breed en 1,50 meter diep en dat zijn uitstekende afmetingen om lekker baantjes te trekken en om af te koelen in het doorgaans warme Aruba dat tussen de 28 en 32 graden meet.
This picturesque scene is the swimming pool on the other side of the house that is available to our guests. It is 7.5 meters long, 3.5 meters wide and 1.50 meters deep and those are excellent dimensions to swim laps and to cool off in the usually warm Aruba that measures between 28 and 32 degrees.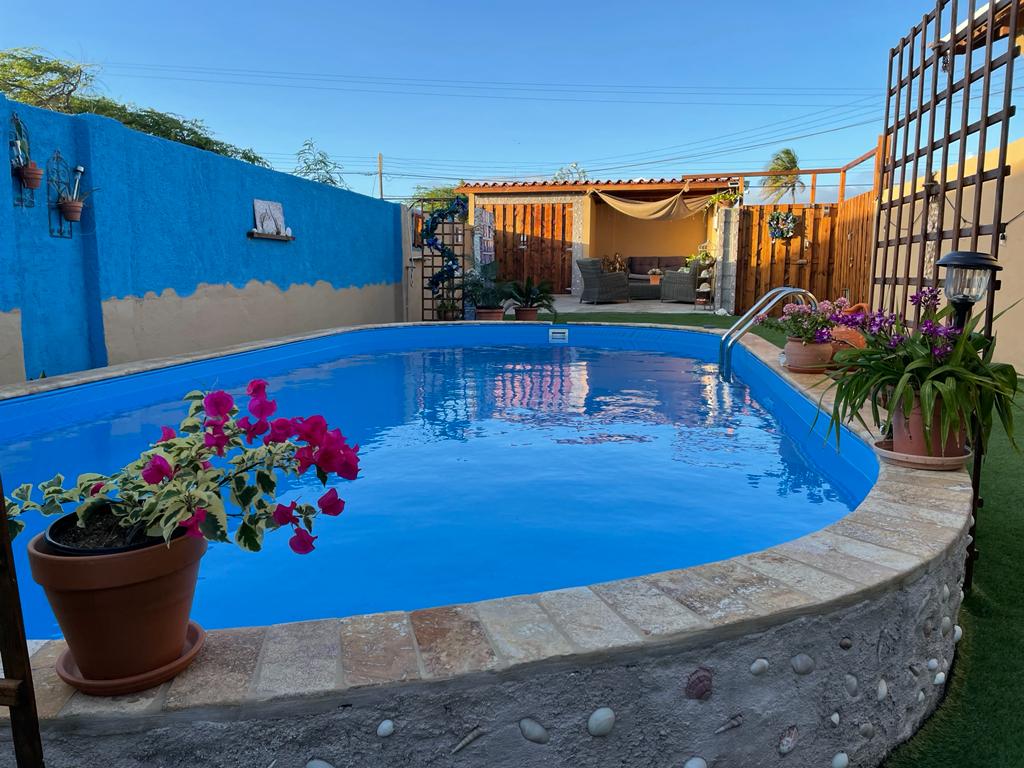 The outside shower enables guests to shower before and after the refreshing laps of cooling down excitement.
De buitendouche stelt gasten in staat om te douchen voor en na de verfrissende rondjes van afkoelende opwinding.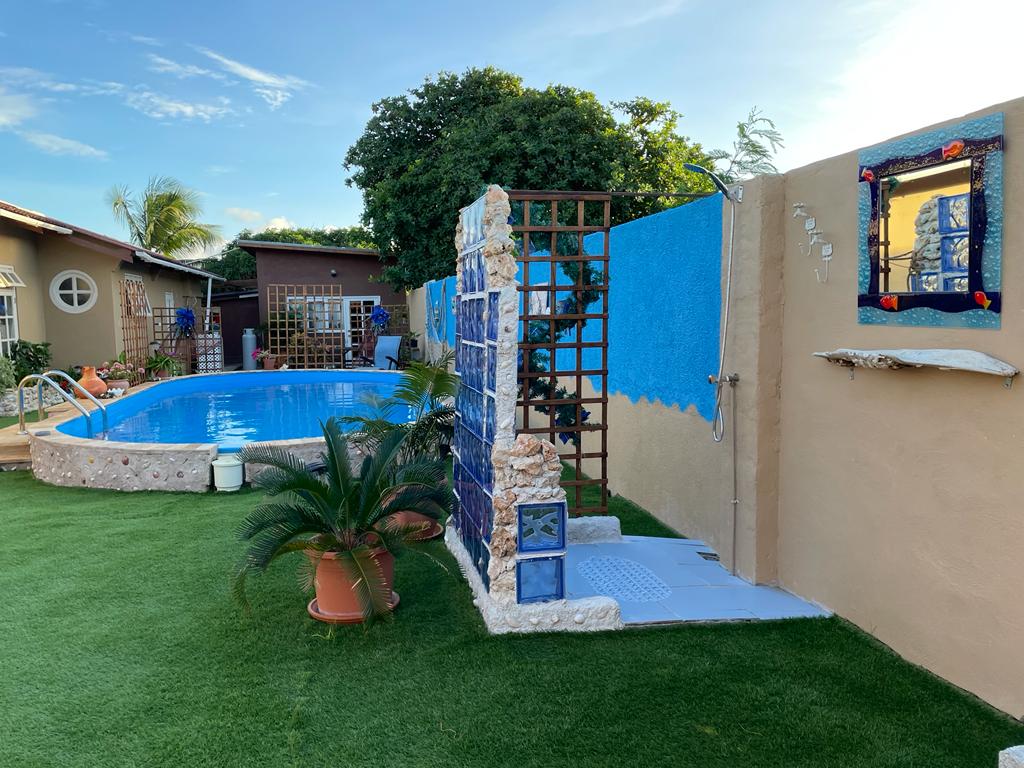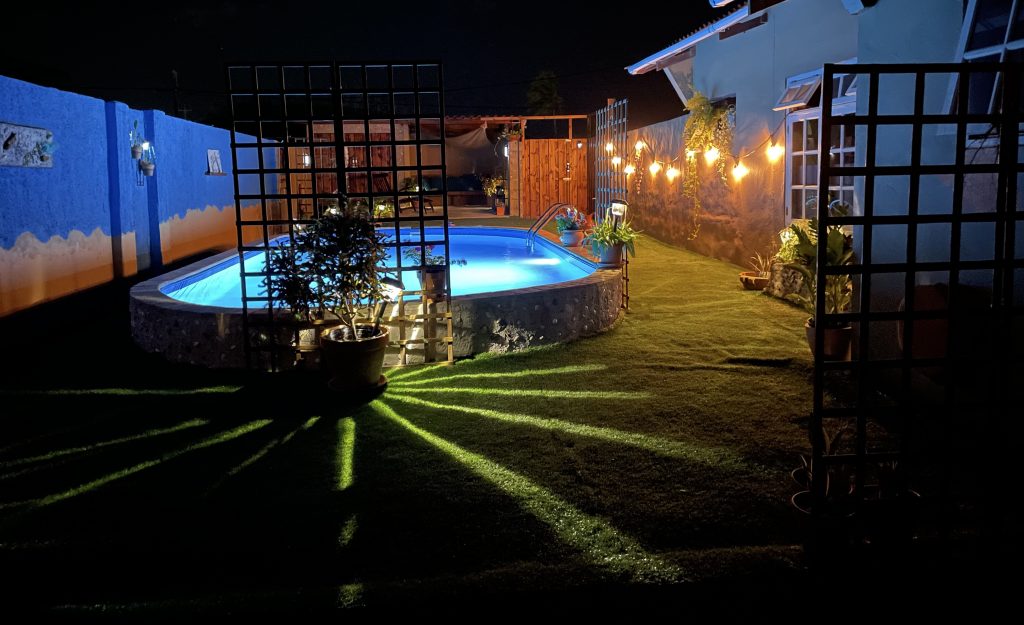 At night guests have the opportunity to enjoy the cool breezes of the Aruba winds at the swimmingpool.
'S Avonds hebben gasten de mogelijkheid om te genieten van de koele bries van de Arubaanse wind bij het zwembad.
Voor verdere informatie mail info@cubawinter.nl of mail info@urirama.nl .