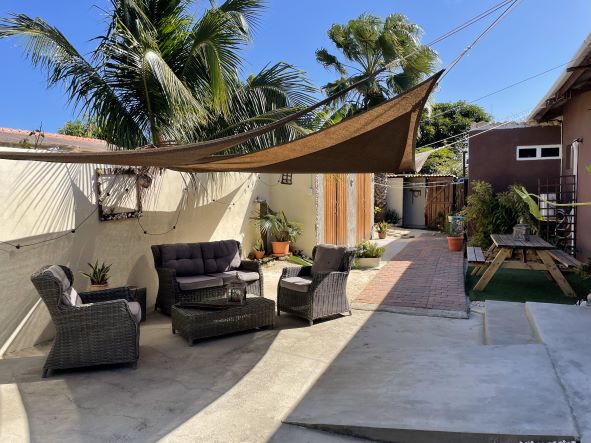 Onze woning Urirama is gelegen op Aruba in de wijk Noord op 5 minuten rijden vanaf één van de vele witte zandstranden. Het huis is geheel privé afgeschermd en kent een schilderachtig Arubaans terras met een prachtige palmboom, planten en bloemen. Naast een binnenkeuken is er ook een buitenkeuken voor de BBQ.  Er zijn twee slaapkamers en een woonkamer met airco. Verhuurders wonen pal naast het huis en zijn er dus snel om vragen te kunnen beantwoorden. Excellente plek als uitvalsbasis op Aruba Happy Island.
Located on Aruba in the district Noord at 5 minutes from the many white sandy beaches. The house is completely private screened and has a picturesque Arubian terrace with a beautiful palm tree, plants and flowers. In addition to an indoor kitchen also an outdoor kitchen for the BBQ. The two bedrooms and livingroom have air conditioning. We as landlords live right next to the house and are therefore quick to answer questions. Excellent place as a base on Aruba Happy Island.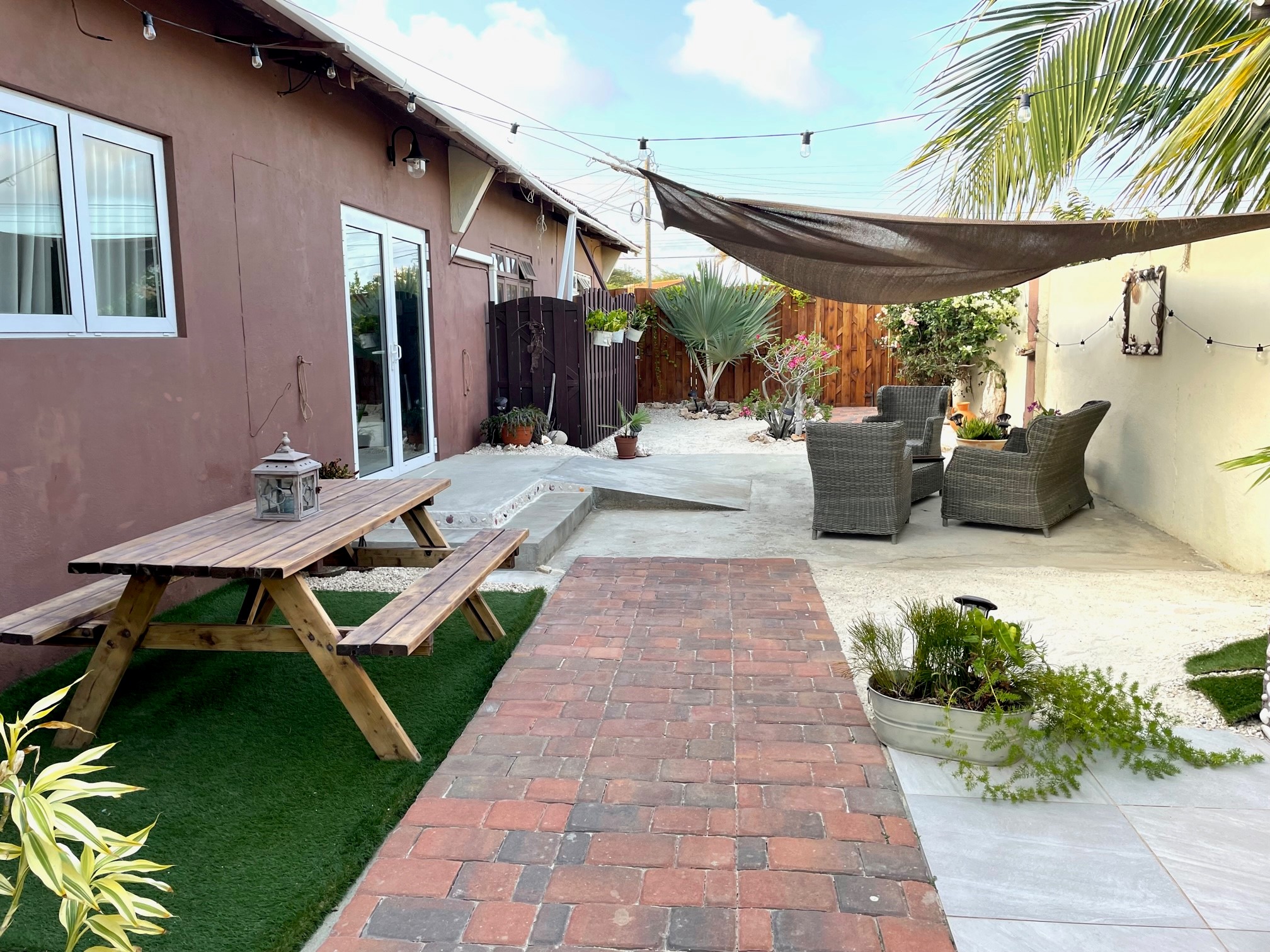 In onze tuin kunt u in rust zitten en genieten van de zon of schaduwrijke plaatsen die zijn voorzien. Als je buiten wilt eten, is er een ook een buitenkeuken achter de houten deur aan de linkerkant of de foto hierboven.
In our peaceful garden you can sit and enjoy the tranquility and the sunshine or shady places that are provided. If you want to eat outside there is an outside kitchen aswell, behind the wooden door on the left of the picture above.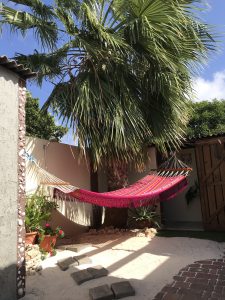 Vanaf de straat genaamd Turibana bereik je onze vakantiewoning op nummer 8. Voor de deur is een parkeerplek. Het is raadzaam een auto te huren om zo lekker uit de voeten te kunnen op het eiland.
From the street called Turibana you reach our holiday home at number 8. There is a parking space in front of the door. It is advisable to rent a car to out on the island.